Tom Maguire
Local News > People of our Parish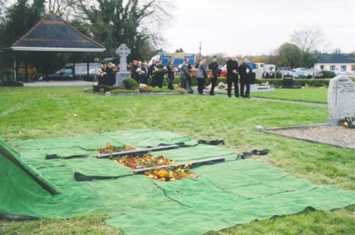 Accordionist Tom Maguire departed this life on October 30 2004, in his native Ballinagar. He was a member of a very musical family; his mother played the melodeon, his father the fiddle. His mother's first cousins were all accordion players, one of them, Joe Boland, played in the Galloglass Céili Band for a period of time. His brother Mick played with the Ballinamere Céili Band. It is no wonder that Tom as a teenager was deeply in love with Irish Traditional music, and following in his cousins' footsteps, he was a member of the Longridge Céili Band that won All-Ireland Céili Band titles in 1977 and 1978.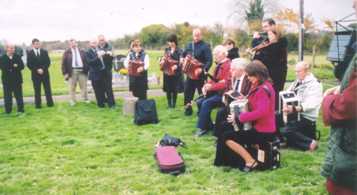 Two players that he held in high regard were Paddy O'Brien from Nenagh and George Ross from Wexford, two great exponents of the art.
At 22 years of age, in 1964, he won the Senior All-Ireland Button Accordion title. He emigrated to the USA two years later, met his wife Julie Finn from Co. Westmeath and married in 1969. They had four children Thomas, Bridget, Patrick and Sheila.
In USA he met and played with, some famous musicians, e.g. Andy McGann, Sean Maguire, Martin Byrnes Liz Carroll and Noel Rice a flute player who originally hailed from Geashill, Co. Offaly, to name but a few.
Tom was also a composer of note. He helped to maintain the great link between Ireland and the rest of the world, by carrying this beautiful music of Ireland as a missionary, in all that has Celtic roots and traditions, for this we say thank you. Ar dheis Dé go raibh a anam.