Clodiagh Gaels
Sports Clubs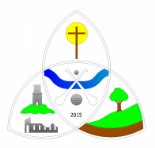 Clodiagh Gaels
Champions 2018

Clodiagh Gaels Club Notes
Fixtures
Division 2 Hurling League Final
Clodiagh Gaels vs Clara is on Friday the 2nd of June at 7:30pm in Moystown.
All club Fixtures can be seen on https://clodiaghgaels.gaa.ie
Results
Division 2 Hurling League Semi Final
Clodiagh Gaels 2-19 Drumcullen 2-13. We are through to the league final after a hard fought win against a dogged Drumcullen side. A first half goal from Conor Langton and a second half goal from David Buckley had us in control. Two second half goals from Drumcullen made the second half nervy at times.
Lotto
Numbers Drawn: 09, 16, 18, 19
4 Match 3 Winner(s) - €50 Each
1) Damien Cunningham C/O Craig O'Halloran
2) Kieran Roe C/O Joe Cunningham
3) Caroline Westman C/O Clodiagh Gaels
4) Pat Burbage C/O Pat Carthy
Inter-County Championship
Hard luck to Liam, Joey, Conor and the Offaly lads who lost out to Carlow at the weekend in the final of the Joe McDonagh Cup.
Best of luck to Dylan Hyland and the Offaly footballers who face Cavan on Saturday in the 3rd round of the Tailteann Cup.
Best of luck to Ruairi Dunne, Kieran Coonan and their Offaly U20 teammates as they face Cork in the All Ireland Final on Sunday the 4th of June in Thurles.
Club Shop
We have a club shop on the O'Neills sports website where you can purchase all the latest club merchandise. To find the clothing just type "Clodiagh Gaels" into the search bar on the O'Neills website and all the club merchandise will be available to purchase.
Notes for Inclusion
Anybody wishing to include items in the weekly Clodiagh Gaels GAA notes can do so by emailing gaelsclodiagh@yahoo.ie or texting 0877684671 before 7pm on Sunday evenings. Please follow Clodiagh Gaels on www.clodiaghgaels.gaa.ie, Facebook, Twitter and Instagram for all the latest club news.
THE CELTIC TRINITY IS AN ANCIENT CELTIC SYMBOL OF UNITY AND STRENGTH TOGETHER
THE THREE POINTS OF THE SYMBOL REPRESENTS KILLEIGH, KILLURIN AND CLODIAGH GAELS
THE CROSS AT THE TOP TO CELEBRATE THE RICH HISTORY OF RELIGIOUS FOLLOWING THROUGH THE FRANCISCAN ABBEY IN KILLEIGH AND BISHOP WILLIAM QUARTER IN KILLURIN
THE TOWER OF MULLAGH HILL AND CHURCH RUINS TO SYMBOLISE THE KILLURIN HERITAGE
THE OAK TREE IN THE VALLEY TO SYMBOLISE THE KILLEIGH HERITAGE
THE RIVER CLODIAGH IS THE RIVER FROM WHICH THE NEW CLUB DERIVES ITS NAME
THE HURLEYS AND FOOTBALLS SIGNIFY THE CODES IN WHICH WE WILL COMPETE