Clodiagh Gaels
Sports Clubs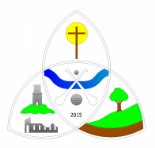 Clodiagh Gaels
Champions 2018

Clodiagh Gaels Club Notes
Lotto
Jackpot €15,000.
Numbers Drawn: 01, 10, 15, 27
NO Jackpot Winner
5 Match 3 Winner(s) - €40 Each
1) Shirley & Paul C/O Catherine Casey
2) Lucia O'Byrne C/O Raheen GAA
3) Andrew Boland C/O Raheen GAA
4) Mary Dolan C/O Mary Dolan
5) Mick & Sandra Dunne C/O John Kelly
Our New Club Website
With the new year and season, we would like to introduce you to our newly launched Clodiagh Gaels GAA website.
This website will house all our club info on latest news, membership, lotto, fundraising and also info on our underage Na Fianna Teams. All Club Fixtures and Results will be available here for all teams.
Please visit our new website and let us know what you all think!
https://clodiaghgaels.gaa.ie
Membership
Clodiagh Gaels Gaa Club membership for the 2023 season is now payable. Membership can be paid in a number of different ways.
Online - https://returntoplay.gaa.ie
Online - https://www.klubfunder.com/Clubs/Clodiagh_Gaels_Gaa/Membership
Cash / Revolut - Kevin Kinahan 0861607480
Cash / Revolut - Nigel Cunningham 087951 2344
Cash / Revolut - Kevin Hinch 0877684671
Single €30
Couple €50
Student Player €100
Player €150
Club Shop
We have a club shop on the O'Neills sports website where you can purchase all the latest club merchandise. To find the clothing just type "Clodiagh Gaels" into the search bar on the O'Neills website and all the club merchandise will be available to purchase.
Notes for Inclusion
Anybody wishing to include items in the weekly Clodiagh Gaels GAA notes can do so by emailing gaelsclodiagh@yahoo.ie or texting 0877684671 before 7pm on Sunday evenings. Please follow Clodiagh Gaels on www.clodiaghgaels.gaa.ie, Facebook,Twitter and Instagram for all the latest club news.
Chairman - Mark Sheil


Vice Chairman - Paul O'Rourke
Secretary- Willie Grennan
Assistant Secretary - TBC
Assistant Treasurer - Peter Hinch
THE CELTIC TRINITY IS AN ANCIENT CELTIC SYMBOL OF UNITY AND STRENGTH TOGETHER
THE THREE POINTS OF THE SYMBOL REPRESENTS KILLEIGH, KILLURIN AND CLODIAGH GAELS
THE CROSS AT THE TOP TO CELEBRATE THE RICH HISTORY OF RELIGIOUS FOLLOWING THROUGH THE FRANCISCAN ABBEY IN KILLEIGH AND BISHOP WILLIAM QUARTER IN KILLURIN
THE TOWER OF MULLAGH HILL AND CHURCH RUINS TO SYMBOLISE THE KILLURIN HERITAGE
THE OAK TREE IN THE VALLEY TO SYMBOLISE THE KILLEIGH HERITAGE
THE RIVER CLODIAGH IS THE RIVER FROM WHICH THE NEW CLUB DERIVES ITS NAME
THE HURLEYS AND FOOTBALLS SIGNIFY THE CODES IN WHICH WE WILL COMPETE