Marking of the opening of the Synodal Pathway across the dioceses
Pope Francis officially opened the Synodal Pathway last weekend in Rome and has asked dioceses and parishes throughout the world to mark the opening this weekend. Bishop Denis has appointed Jean Roche (Kill Parish), Fr Liam Morgan (PP Naas, Sallins, Two Mile House) and Julie Kavanagh (FDS) as diocesan contact people for the synod.
Parish Newsletter 24th October 2021
PARISH OFFICE HOURS -
Next week.
Tuesday - Friday 10.30am- 1pm
Facemasks must be worn at all ceremonies in the church.
World Mission Day is this Sunday, October 24th with the theme: 'We Cannot Remain Silent – We cannot but speak about what we have seen and heard (Acts 4:20)'
Pink Envelope in your box of envelopes.
No White envelope this week.
Pray for:
KILLEIGH:
SATURDAY
7.30 pm
Ninian Falkner, Geashill.
For the People of the Parish.
BALLINAGAR:
SUNDAY
10.30 am
KILLEIGH:
SUNDAY
11.30 am
Tess Murray, Scrubb.
Killeigh 10am Mass:-
Geashill –
on
Ballinagar Mobile Webcam
Tues,
Wed
&
Friday
10.00am
KILLEIGH:
SATURDAY
7.30 pm
BALLINAGAR:
SUNDAY
10.30 am
Brigid Cooke.
Oliver Plunkett.
All Deceased Family Members.
KILLEIGH:
SUNDAY
11.30 am
Donal Lawlor, Killeenmore.
===============================================
Killeigh 7.30pm Eugene Cahill
Raheen 7.30pm Elysia McCormack
Raheen 9.00am Catherine Cleary
Ballinagar 10.30am Catherine Guinan
Killeigh 11.30am Aileen McDermott
Donation Button

on Killeigh Parish Website:
We are very grateful for your support at this time.
DOWNLOAD
QR READER APP
to phone.
Point your camera to this, or any QR code box and then click the link which appears.
We stand before You, Holy Spirit,
as we gather together in Your name.
With You alone to guide us,
make Yourself at home in our hearts; Teach us the way we must go and how we are to pursue it.
do not let us promote disorder.
Do not let ignorance lead us down the wrong path nor partiality influence our actions.
Let us find in You our unity
so that we may journey together to eternal life and not stray from the way of truth and what is right.
who are at work in every place and time, in the communion of the Father and the Son, forever and ever. Amen.
Association of Catholics in Ireland Synodal Preparation: Listening to LGBTQ Catholics
We have invited Kate Moynihan CEO of LINC, an organisation advocating for lesbian and bisexual women, to speak to issues affecting LGBTQ Catholics on Thursday 28th October at 8pm. Join Zoom Meeting
https://us02web.zoom.us/j/86913523267?pwd=bXpveDJmdGNCOGkrYVFKWkdnKzNqZz09
Meeting ID: 869 1352 3267
Passcode: 354624
An Spioraid Naoimh Praise & Worship Meeting Sat 30th of October.
John Paul II Room Parish Centre
St. Peter & St Paul's Portlaoise
10:45am (just after 10am Mass)
BIC: AIBKIE2D
IBAN: IE30AIBK 9322 5616 8410 38
BIC: AIBKIE2D
IBAN: IE96 AIBK 9322 5616 8411 11
Please include your ENVELOPE NUMBER or your NAME
Clothes Collection by Geashill Ballinagar Senior Citizens Group Thursday 25th Nov to raise money for our Christmas Party Fund. Clean dry reusable clothes ( no duvets/pillows) , paired shoes, belts and handbags. Leave your bags at the grotto in Geashill that day Thursday 25th Nov before 11am. All support will be greatly appreciated
Next week-end we will be Remembering our Dead whose funerals took place since Nov 1
st
2020 and Praying for the Bereaved:
Killeigh Church:
Jim Digan
Mairead McKenna
Aage (Anthony) Delaney
John Joe O'Meara
Eileen Dunne
Leo Foy
Edward (Ned) Cleary
Noel Cleary
Noel Daly
Teresa Horan
Liam Tynan
Theresa Dunne
Jimmy Dolan
John Condron
Raheen Church:
Joe Whelan
Sean Carthy
Frank Nolan
William (Willie) Taylor
Gabriel Starkin
Sheila Ennis
Michael Mahon
Baby Billy Martin Gallagher
Gloria Lynam
Ballinagar Church:
Joe Campbell
Mary Bolger
John Kelly
A prayer leaflet, with prayers for in the church, by the graveside and at bedtime, will be available in churches next week-end.
Ballinagar Social Club
RE-Connecting People after COVID:
Tea Dance Sunday 24th Oct 4pm-7pm
Ballinagar Community Hall. Transport available call 087 940 2195
Killeigh Community Centre
Development Association
- Win a house in Enfield fundraiser valued at
€355,000.
Visit
www.winahouseinenfield.com
or tickets can also be purchased locally in
Gorman's Shop
and
Byrne's Gala
, Geashill.
Warning signs of a STROKE:
The following can help you recognise if someone is having a stroke and ACT FAST if you see any of them.
F – FACE: Ask the person to smile-does one side droop?
A – ARMS: Ask the person to raise both arms and keep them there.
S – SPEECH: Can the person repeat a sentence? Is their speech slurred?
T – TIME: If you see any of the above signs –

even just one

– call 999 for an ambulance
/////////////////////////////////////////////////
Suicidal Thoughts?
Share the Load!
….others can help you carry it.
Midlands Living Links
086-1600641
MABS – Money Advice
– Hibernian Hse, 076-107-2710 (free & confidential).
C.I.C. – Citizens Information Centre
Mon-Sat, 10.30am-12.30pm
057 9352204.
Samaritans:
1850 60 90 90
Pieta House 1800 247 247 or 0818 277 438
Samaritans new freephone number 116 123
visit www.3ts.ie/need-help/ for a full list of crisis helplines
We can help! Contact Offaly Domestic Violence Support Service (ODVSS)
on our
Confidential Information Line
057 9351886.
(Open Mon to Fri 10am to 12pm2pm to 4pm)
Have you got a number in your phone after the letters I.C.E.?
In Case of Emergency?

DO IT NOW!
Grow:

World Community Mental Health Movement in Ireland.
You alone can dot it,
but you can't do it alone.
If you are anxious, depressed,
or feeling suicidal,
GROW can support you.
Strictly Confidential.

www.grow.ie


Young Adult Group Monday 7.30pm,
Community Group Thurs 3.00pm
Community Health Centre 057 9351124.
Pontifical University – St Patrick's College, Maynooth.
Higher Diploma in Theological Studies One-year part-time evening course. Lectures are held on: Mon's & Wed's 6.30-9.30pm
Four Saturdays ( 2 Sat every semester) 10am – 4pm. Info etcContact 01-7084772 email:
admissions@spcm.ie
or
maynoothcollee.ie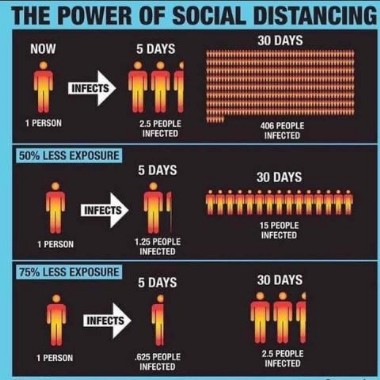 S
ignage,
S
anitisation,
S
tewarding,
S
upport,
S
ocial Distancing,
S
eating &
S
ymptoms.
Please note encouragement of Bishop Denis to those who are Elderly, Vulnerable or Ill not to come to mass for now.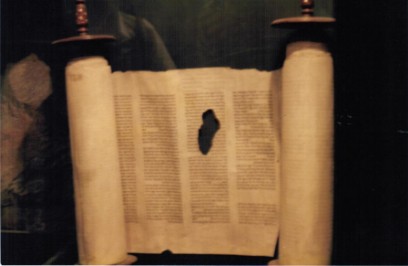 A Copy of the Scroll of the Prophet Isaiah, found in 1948 in a cave near the Dead Sea.
Carbon dated showing it was writen in 70 B.C.
A CATHOLIC UNDERSTANDING
of The Bible