Parish Newsletter 1st August 2021
PARISH OFFICE HOURS THIS WEEK
Fr. John and Msgr. Tom welcome Parishioners back to Mass in the churches. Maximum 50 People.

(Social spacing & wearing a mask)
Please note change of mass time for next week-end
August 7
th
&
8
th
.
Saturday 7
th
Killeigh
6 pm
&
Raheen 7.30pm
No Communion Calls until further notice.
But if you need a Priest urgently do not hesitate to contact either of the Priests.
We Pray for
:
Christy Martin, Tullamore.
KILLEIGH: SATURDAY 7.30 pm
RAHEEN: SATURDAY 7.30 pm
Gabriel Kelly, Alderborough.
Jim, Christina & P.J. (Pat) Byrne, Cloneygowan.
BALLINAGAR: SUNDAY 10.30 am
Pete Slattery, Toberlaheen.
KILLEIGH: SUNDAY 11.30 am
For the People of the Parish.
Masses during the week:
Killeigh Church 10am Mass:-
Mon, Tues, Wed & Thurs.
Mon: Pat Spollen, Killeigh his parents
Brigid & Malachy Spollen.
Julia & Paddy Columb, Killeigh.
Geashill - Ballinagar Mobile Webcam:
Mon 7.30pm
NEXT WEEK-END:
KILLEIGH: SATURDAY 6.00 pm
RAHEEN: SATURDAY 7.30 pm
Sheila Ennis, Cloneygowan. Months Mind.
Maureen Hyland, Cloneygowan.
BALLINAGAR: SUNDAY 10.00 am
KILLEIGH: SUNDAY 11.30 am
=====================================================
READERS next weekend:-
Killeigh 6.00pm Family
Raheen 7.30pm Nora Kaye
Ballinagar 10.00pm Margaret Murphy
Killeigh 11.30am Eugene Cahill
Funerals & Weddings (50 Max):-
Funerals are considered private family events.
Attendance at wakes in private homes is for immediate family only.
Baptisms:- Maximum attendance 6.
This is mandatory as set out in the HSE and Government guidelines.
Lough Derg 2021
The Lough Derg Pilgrim Path on the lough shore is now open daily. The full route is a 12km loop, with a shorter 8km option, and several information boards highlight features of particular interest. Leaflets available at the Visitors Centre.

Call
071 61518
or
www.loughderg.org
TAX RELIEF

On Your 2020 Donations.
A big thank you to all those returning their CHY4 Tax forms.
I have submitted 83 Forms so far
for a refund of €19,402.53.
Another 6 forms came in last week submitted for €872.04 of a refund.
Thanks again to everyone.
ALONE - COVID-19 Support Line for Older People Monday to Friday, 8am-8pm, by calling 0818 222 024.
Safeguarding Newsletter
For the latest copy of the Safeguarding Newsletter go to:-

https://www.kandle.ie/safeguarding-bulletin-spring-2021/
Sports updates
to Club and Community notes available on
Ballycommon Telework & Training:
Childrens computer programming.
Free Remote Online Training
Meals on Wheels -
Friendly Call
For any of the above contact
057-93-53177
Killeigh Community Development Fundraiser:
Win a house in Enfield fundraiser Tickets are €100 and all details can be found on

www.

winahouseinenfield.com

or purchased in Gormans Shop, Killeigh.
For all activities & services see there Facebook page or call 057 86 44572

mountmellicklibrary@laoiscoco.ie
.
Marian Pilgrimages schedule for 2021 & 2022 to Lourdes, Medjugorje, Fatima, Italy & Holy Land. For more information or to register your interest please

visit

www.marian.ie

or ring Marian Pilgrimages on (01) 878 8159
Thank You:
Donation of €3,000 to the Parish of Killeigh from the late Mary Fogarty, Killurin.
Midlands Science
are running a series of public forums talking about science, health and medicine with leading experts. We are looking for people of all ages to attend. This is your chance to engage, ask questions and have your say.
For full details email
outreach@midlandsscience.ie
Donation Button on
Killeigh Parish Website:
We are very grateful for your support at this time.
At the moment there are 5 options:-
Envelope weekly recurring. No. 4
Envelope monthly recurring. No. 5
Anniversary Mass / Mass Card / Mass Bouquet Offering. No. 6
BIC: AIBKIE2D
IBAN: IE30AIBK 9322 5616 8410 38
BIC: AIBKIE2D
IBAN: IE96 AIBK 9322 5616 8411 11
Please include your ENVELOPE NUMBER or your NAME
Male victims of domestic violence & abuse Advice Line:
Offers confidential advice and support over the phone. This Service is also available to family and friends who may have concerns for a loved one and are seeking some guidance on how to help them. Telephone 1800-816 588
Pieta House: 24 hour Free call suicide helpline: 1800 247 247 or text HELP to 51444.
Women's Aid: 24 hour helpline number: 1800 341 900

www.womensaid.ie
"Let's say 'Yes' to life and 'No' to death."
Pope Francis.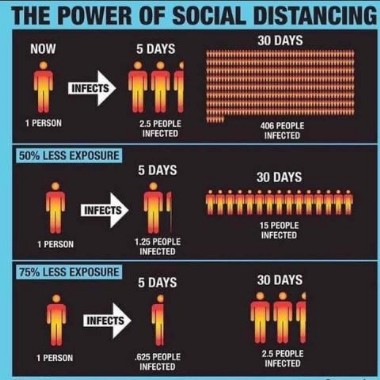 S
ignage,
S
anitisation,
S
tewarding,
S
upport,
S
ocial Distancing,
S
eating &
S
ymptoms.
Please note encouragement of Bishop Denis to those who are Elderly, Vulnerable or Ill not to come to mass for now.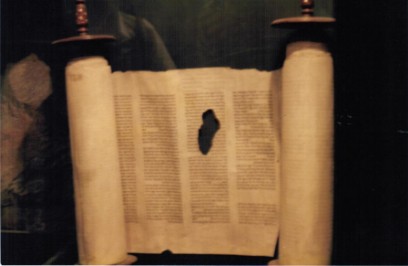 A Copy of the Scroll of the Prophet Isaiah, found in 1948 in a cave near the Dead Sea.
Carbon dated showing it was writen in 70 B.C.
Warning signs of a STROKE:
The following can help you recognise if someone is having a stroke and ACT FAST if you see any of them.
F – FACE: Ask the person to smile-does one side droop?
A – ARMS: Ask the person to raise both arms and keep them there.
S – SPEECH: Can the person repeat a sentence? Is their speech slurred?
T – TIME: If you see any of the above signs –

even just one

– call 999 for an ambulance
/////////////////////////////////////////////////
Suicidal Thoughts?
Share the Load!
….others can help you carry it.
Midlands Living Links
086-1600641
MABS – Money Advice
– Hibernian Hse, 076-107-2710 (free & confidential).
C.I.C. – Citizens Information Centre
Mon-Sat, 10.30am-12.30pm
057 9352204.
Samaritans:
1850 60 90 90
Pieta House 1800 247 247 or 0818 277 438
Samaritans new freephone number 116 123
visit www.3ts.ie/need-help/ for a full list of crisis helplines
We can help! Contact Offaly Domestic Violence Support Service (ODVSS)
on our
Confidential Information Line
057 9351886.
(Open Mon to Fri 10am to 12pm2pm to 4pm)
Have you got a number in your phone after the letters I.C.E.?
In Case of Emergency?

DO IT NOW!
Grow:

World Community Mental Health Movement in Ireland.
You alone can dot it,
but you can't do it alone.
If you are anxious, depressed,
or feeling suicidal,
GROW can support you.
Strictly Confidential.

www.grow.ie


Young Adult Group Monday 7.30pm,
Community Group Thurs 3.00pm
Community Health Centre 057 9351124.
Pontifical University – St Patrick's College, Maynooth.
Higher Diploma in Theological Studies One-year part-time evening course. Lectures are held on: Mon's & Wed's 6.30-9.30pm
Four Saturdays ( 2 Sat every semester) 10am – 4pm. Info etcContact 01-7084772 email:
admissions@spcm.ie
or
maynoothcollee.ie