Parish Newsletter 25th October
2020
ALL MASSES BEHIND CLOSED DOORS UNDER LEVEL 3 OF COVID 19 RESTRICTIONS.
for Safety from Most Risk:
Crowd
– Stay away from gatherings of more than 10 - 15 people.
Closed Space
– Without ventilation. Try to avoid being indoor.
Close Contact
– with a person for more than 15 minutes. Without mask on both. Without ventilation. (If both wear mask – 99% safe).
(Prof. Luke O'Neill to Mens Shed Virtual Gathering).
You will be putting back your clock one hour.
We Pray for:




Fr. Jimmy Doyle, Staplestown & Colleragh.

Yvonne O'Connor, Cloneygowan.

Thomas Courtney, Kilcooney, Geashill.




KILLEIGH: SATURDAY 7.30 pm

Mary Fogarty, Killurin. 1st Anniv.

John Grennan, The Priory, Kilcormac.

RAHEEN: SATURDAY 7.30 pm

BALLINAGAR: SUNDAY 10.30 am

For the People of the Parish.

KILLEIGH: SUNDAY 11.30 am

Mick Coonan, Hillview Cresent.

Months Mind.




Masses during the week:

Killeigh Church webcam & Facebook

for weekday masses from Killeigh Church.

Ballinagar Church webcam

for masses from Geashill Oratory:




Killeigh:- Tue, Wed, Thurs & Fri 10.am




Geashill:

=========================================================

NEXT WEEK-END:

KILLEIGH: SATURDAY 7.30 pm

RAHEEN: SATURDAY 7.30 pm

BALLINAGAR: SUNDAY 10.30 am

Jodie Colgan & Seánie Byrne, Knock.

KILLEIGH: SUNDAY 11.30 am

Catherine Greene, Gorteen.

Philip, May, John & Maryann Deering, Killurin.

========================================

Tues:

St Otteran

(Waterford)

Wed:

Ss Simon & Jude, apostles.

Thurs:

St Colman (Kilmacduagh)

===========================




Remembering and Praying for those who have died since Nov 1st 2019

Raheen & Killeigh on Sat 31st Oct at 7.30pm & Ballinagar Sun 1st Nov at 10.30am.

We remember those whose funerals were to, from or through Killeigh, Raheen & Ballinagar. A candle will be lit on the Altar for each person and their names will be read out.




Prayers Remembering our Dead and Praying for our Bereaved will be said in Killeigh on Sunday 1

st

November at 3.00pm.

Watch on

Killeigh Church Webcam or Facebook.




November LIST of the Dead:

The Priests of the Parish are required to offer 9 masses for all those whose names are on the lists you send in, in your purple envelope.

P.S. Some people include donations. These are lodged to the 'clergy account' from which priests are paid monthly.




Norms for indulgences at the commemoration of all Souls

The faithful who visit a cemetery and pray for the dead may gain a plenary indulgence applicable only to the Holy Souls on the usual conditions once per day from 1st. to 8th. November. The following conditions apply:- from noon Nov 1st to midnight Nov 2nd, all who have confessed, received Holy Communion, and pray for the Pope's intentions (one Our Father and Hail Mary, or any other prayer of one's choice) can gain one plenary indulgence by visiting a church or oratory, and there reciting one Our Father and the Apostle's Creed. This indulgence is applicable only to the souls of the departed. Confession may be made at any time within the week preceding or the week following Nov 1st. Holy Communion may be received on any day from Nov 1st- Nov 8th. The faithful who visit a cemetery and pray for the dead may gain a plenary indulgence applicable only to the Holy Souls on the usual conditions once per day from Nov 1st – 8th.




Congratulations to Killeigh Community Centre Development Association on receiving planning permission for the Refurbishment of the Hall in Killeigh.




AUTUMN STATION MASSES 7.30pm

Yellow Envelope 'Nov 20' in your box.

All Masses can be viewed on the Ballinagar webcam.




Geashill Oratory; Monday 2nd Nov:

Geashill, St. Oliver's, Ballydownan, Dalgan, Derryweelan, Alderboro, Glebe East, Ard.

Ballinagar; Tuesday 3rd Nov:

Ballina, Killelary, Curragh, Logmore, Killarles, Rathfeston, Ballyknocken, Ballymooney. Ballinagar, Ballyduff, Ballycue, Bawnmore, Knock, Ballycrumlin, Cappanageeragh, Annagharvey. Toberlaheen, Clonmore, Cappyroe.

Raheen: Wednesday 4th Nov:

Raheen, Ballyvomer, Urney, Kilcooney, Ballycrystal, Ballykeane, Ballintogher,

Raheenbeg, Gurteenkeel, Aghanvilla, Ballyduff. Ballinakill.

Cloneygowan:- Monday 9th Nov: Kilcappagh, Derreen, Bogtown, Backwood, Coolraven, Fear na Móna, Sranure, Ballymacrossan, Gorteen Ard, Down.

============================

All the masses can be viewed on the Killeigh Church webcam or Killeigh Parish Facebook Page.




Killeigh; Monday 2nd Nov:

Killeigh, Hillview, Ballinvalley, Derryadd, Gorteen, Killurin lower.

Killeigh; Tuesday 3rd Nov:

Cloncoher, Raheenduff, Graigue, Ballylevin, Ballyaville, Danganbeg, Fentor, Lockclose,

Ballynasrah. Derrygunnigan

Killeigh; Wednesday 4h Nov:

Clonad, Hawkswood, Scrubb, Derryclure, Derrygolan, Derrybeg, Cloncon, Killeenmore, Newtown, Ballycollin.

Meelaghans: Monday 9th Nov:

Killurin: Wednesday 11th Nov




Coláiste Choilm Tullamore:

Now enrolling Students for Sept 2021.

On line only from Oct 16

th

– Nov 6

th

5pm at

www.coliastechoilmtullamore.ie

Watch information videos on the

Admissions Section

on the school website.




Sports updates

to Club and Community notes available on






Message of Bishop Denis for OPENING OF CHURCHES.
S
ignage,
S
anitisation,
S
tewarding,
S
upport,
S
ocial Distancing,
S
eating &
S
ymptoms.
Please note encouragement of Bishop Denis to those who are Elderly, Vulnerable or Ill not to come to mass for now.
Useful Videos – kindly provided by the Archdiocese of Tuam
Message of Bishop Denis to all the girls and boys preparing for First Holy Communion at present.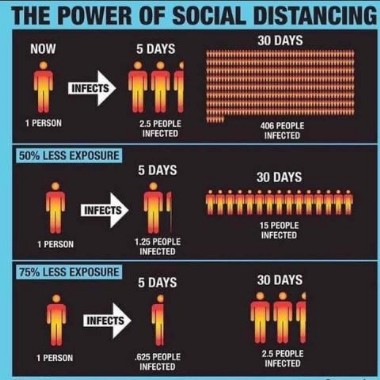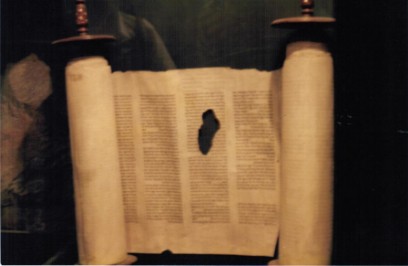 A Copy of the Scroll of the Prophet Isaiah, found in 1948 in a cave near the Dead Sea.
Carbon dated showing it was writen in 70 B.C.
Due to Covid 19 virus.
CEMETERY MASSES 2020 are cancelled.


SAFEGUARDING CHILDREN IN CHURCH RELATED ACTIVITIES
Diocesan Safeguarding Coordinator
Email:
safeguarding@kandle.ie
Diocesan Designated Person; (D.L.P.) –
Mick Daly: 085-8021633 Email:- dlp@kandle.ie
Second Designated Person
Michele Hughes
The
DLP
is the person responsible
in our diocese
for receiving all Child Safeguarding concerns
and reporting same to the civil authorities.
Local Safeguarding Representatives: –
Bred
a O'Connor
Concepta Murphy
Aileen McDermott
The
LSR's
role is to
promote awareness
of the diocesan safeguarding children policy and procedures,
and to ensure that church activities are provided in a way that ensures the safety and wellbeing of the children involved.
Du
ty Social worker can be contacted 9am-5pm
HSE National information line
:- 1850
24 1850
(callsave)
Outside of these hours in cases of emergency please contact
An Garda Síochána
Portarlington
: 057 8623112
Portarlington
: 057 8623112
~~~~~~~~~~~~~~~~~~~~
Warning signs of a STROKE:
The following can help you recognise if someone is having a stroke and ACT FAST if you see any of them.
F
–
FACE:
Ask the person to smile-does one side droop?
A – ARMS:
Ask the person to raise both arms and keep them there.
S – SPEECH:
Can the person repeat a sentence? Is their speech slurred?
T – TIME:
If you see any of the above signs –
even just one
– call 999 for an ambulance
/////////////////////////////////////////////////
Suicidal Thoughts?
Share the Load!
….others can help you carry it.
Midlands Living Links
086-1600641
MABS – Money Advice
– Hibernian Hse, 076-107-2710 (free & confidential).
C.I.C. – Citizens Information Centre
Mon-Sat, 10.30am-12.30pm
057 9352204.
Samaritans:
1850 60 90 90
Pieta House 1800 247 247 or 0818 277 438
Samaritans new freephone number 116 123
visit www.3ts.ie/need-help/ for a full list of crisis helplines
We can help! Contact Offaly Domestic Violence Support Service (ODVSS)
on our
Confidential Information Line
057 9351886.
(Open Mon to Fri 10am to 12pm2pm to 4pm)
Have you got a number in your phone after the letters I.C.E.?
In Case of Emergency?

DO IT NOW!
Grow:

World Community Mental Health Movement in Ireland.
You alone can dot it,
but you can't do it alone.
If you are anxious, depressed,
or feeling suicidal,
GROW can support you.
Strictly Confidential.

www.grow.ie


Young Adult Group Monday 7.30pm,
Community Group Thurs 3.00pm
Community Health Centre 057 9351124.
Pontifical University – St Patrick's College, Maynooth.
Higher Diploma in Theological Studies One-year part-time evening course. Lectures are held on: Mon's & Wed's 6.30-9.30pm
Four Saturdays ( 2 Sat every semester) 10am – 4pm. Info etcContact 01-7084772 email:
admissions@spcm.ie
or
maynoothcollee.ie
Catholic convert Keith Nester answers the question, "What's so great about being Catholic?"