Parish Newsletter

Úna Roe, Clyduff, Daingean.
KILLEIGH: SATURDAY 7.30 pm
Sarah & Joe White, Killurin.
Jack & Kathleen Keenahan, Killurin.
Ann & Tommy Kelly, Tullamore.
RAHEEN: SATURDAY 7.30 pm
Winnie Robbins, St. Oliver's. 1st Anniv. & her Brother Walter Prendergast who died recently in the U.S.A.
Christopher & Mary Feeney &
their Daughter Helena, Cloneygowan.
Deceased Gordon Family Kilcappagh.
RAHEEN: SUNDAY 9.00 am
Matt & Annie Kelly, Cloneygowan &
Mary Anne & Joe Kelly, Geashill.
BALLINAGAR: SUNDAY 10.30 am
Eileen Black, Knock. Months Mind.
Oliver Walsh, Ballinagar.
Bobby Gorman, Ballinagar.
KILLEIGH: SUNDAY 11.30 am
their Son Michael, Daingean.
James & Annie Deering, Ballyaville.
Masses during the Week:
Killeigh:
Geashill:
===============================================
NEXT WEEK-END:
KILLEIGH: SATURDAY 7.30 pm
Joseph & Elizabeth Brady, Gorteen.
RAHEEN: SATURDAY 7.30 pm
Dinny Henchy, 1st Anniversary &
RAHEEN: SUNDAY 9.00 am
Christina Nolan, St. Oliver's.
BALLINAGAR: SUNDAY 10.30 am
Adrian & Eamon Duffy, Ballycollin.
KILLEIGH: SUNDAY 11.30 am
Angela Condron, Killeigh. 1st Anniversary.
Aidan O'Hora, Ballinasragh.
Ms of Eucharist Sun Dec 16th Group C.
Readers for Next Week-end:
7.30pm Killeigh: Rachael Feery
7.30pm Raheen: Family
9.00am Raheen: Theresa Boland
10.30am Ballinagar: Catherine Dolan Snr.
11.30am Killeigh: Family
Readings will be posted out to you.
All ceremonies, in our churches,
are broadcast on www.killeigh.com
Packs of 12 Christmas Cards €6 & Signed Christmas Mass Bouquets €10. Available in all Sacristies.
CHRISTMAS
RECONCILIATON CERMONIES
Mon 17th Dec: Mountmellick 7.30pm
Tue 18th Dec: Portarlington 7.30pm
Reconciliation for Christmas for the Whole of Killeigh Parish :-
Wed 19th Dec: In Killeigh 7.30pm
Fri 21st Dec: Rosenallis 7.00pm AND Clonaslee 8.00pm
----------------------------------------------------------------------
Christmas Mass Times
Monday 24th Christmas Eve:
Tuesday 25th Christmas Day:
Killeigh Choir Sings Again!
Christmas Practice this Wed 12th Dec at 8pm. All are welcome.
School Nativities / Celebration:
Thurs 13
th
Cloneygowan NS 7pm in Raheen
Mon 17
th
Ballinagar NS 7pm in the Church
Tues 18
th
Killeigh NS Juniors from 11.00am in the School & Seniors from 7.30pm in the Church
Tues 18th
Geashill NS 7.30pm in Raheen
The Irish Catholic at the door:
How are you preparing this Advent? P29
Preparing together. P 28.
Which events have shaped your 2018? P 40
Christmas Parties:
Killeigh THIS Sunday 9th Dec in the Bridge House, 2.30pm.
Geashill/Ballinagar Sunday 16th Dec in The Court Hotel at 1pm.
Christmas Tree Lights will be turned on in Cloneygowan Sunday 9th, at the Village Green at 6.30pm. Santa will be there and there will be music and songs, all welcome.


GEASHILL WEDNESDAY CLUB:
Happy Christmas to one all and we will see you all in the New Year please God.
PERSONAL MONITORED ALARMS For over 65's. Contact Offaly Network at 057- 93 62755
2018 Parish Christmas Draw:
Wed 12th Dec in Killurin G.A.A. Clubhouse at 8.00pm.
Please return cards to your distributer or the sacristy after mass.
Killeigh Community Centre Development Association:
The Committee would like to thank sincerely all who contributed in any way to the recent successful Jig N Reels fundraiser.
Volunteer Drivers needed
for Meals on Wheels in the Killeigh area. Can you spare an hour at 12.30pm? Contact 057 9362755
Volunteer Mentors needed to mentor young people and parents involved in the criminal justice system.
Training, support and all expenses covered.
If you would like to know more please contact Maxine Kelly on
087 201 6801
maxine@lecheile.ie
or see
www.lecheile.ie
& notice on noticeboard.
*Club and Community notes available on
www.killeigh.com
Geashill Whist: Top: Theresa Mulhare
Other Winners: Ned Lawlor, Marie Garry, Margaret Harte, Marie Geraghty, Brigid O'Brien & Tom Kearns.
€245 was given to Bishop Nulty which was 1/3 of last weeks basket collection.
Many thanks to you all.

Direct Debit Information:-
Anyone wishing to give their donation to the Parish by Direct Debit can use the following Bank Details:- BIC: AIBKIE2D
IBAN: IE96 AIBK 9322 5616 8411 11. (Please give your Box Number as a reference). Thanks to those who have recently arranged their donations by direct debit.
Requests for Baptism, Confirmation and Marriage Certificates Under the new GDPR require a form to be filled in by those requesting the Certificate.
The form is now available on www.killeigh.com
Collections: Please leave the Basket on the SEAT after the Collection is done - NOT ON FLOOR - so the Collectors do not have to stoop. If the seat is full, please hold on your lap for Collectors. This is a matter of Health & Safety.
Parking: In case of an Emergency!
Please leave entrances to the Churches free for Vehicles to get in or out in case of emergencies. Do not park in a way that you are obstructing someone else.
Bring a Newsletter to your neighbour.
HAVE YOU EVER CONSIDERED BEING A PRIEST?
HAVE YOU EVER CONSIDERED YOUR SON or GRANDSON BEING A PRIEST?
WILL YOU CONSIDER IT, PLEASE?
The von Ow family at the recent WMOF in Dublin 2018
Bishop Denis Nulty visited Killeigh Parish on Tuesday 9th Sept 2014.
He Celebrated the morning Mass before meeting individually those who were at Mass. He later visited our four primary schools.

See the Parish FaceBook page for pictures of Bishop's visit
in the church and the schools.
Thanks to John P. Conroy for the pictures.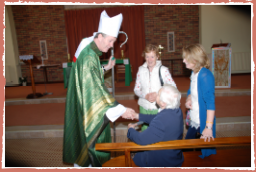 SAFEGUARDING CHILDREN IN CHURCH RELATED ACTIVITIES
If you have a concern contact:-

Diocesan Designated Person; (D.L.P.)

Ms Joan Treacy: 085-8021633
Email:- joantreacy@kandle.ie

The DLP is the person responsible in our diocese for receiving all
Child Safeguarding concerns
and reporting same to the civil authorities.


Parish Safeguarding Representatives: –

Breda O'Connor 087-6482625
Concepta Murphy 087-6550239
Margaret Conroy 086-1797652
The PSR's role is to promote awareness of the Diocesan Safeguarding Children Policy and Procedures,and to ensure that church activities are provided in a way that ensures the safety and wellbeing of the children involved.


Read about
Bishop Daniel Delaney.
Bishop of K&L 200 years ago



Read Bishop Nulty's Statement for Vocations Sunday 2014


Parish Office Opening Hours:
Normally open Tues, Wed & Thursday
10.30am – 1.00pm
Book Masses, Certificates, etc.
Phone 057-93-44161

OTHER USEFUL INFORMATION

Pontifical University – St Patrick's College, Maynooth.
Higher Diploma in Theological Studies One-year part-time evening course. Lectures are held on: Mon's & Wed's 6.30-9.30pm
Four Saturdays ( 2 Sat every semester) 10am – 4pm. Info etcContact 01-7084772 email: admissions@spcm.ie or maynoothcollee.ie

Domestic Violence We can help! Contact Offaly Domestic Violence Support Service (ODVSS) on our
Confidential Information Line
057 9351886. (Open Mon to Fri 10am to 12pm2pm to 4pm)

Ballyvaloo welcomes individuals for private retreats ,short breaks and quiet days . We also welcome groups for Assemblies, Conferences and Meetings
Visit us on www.ballyvaloo.ie

View slides from Prayer gathering 2012 around the Congress Bell in Killeigh on Killeigh Parish FaceBook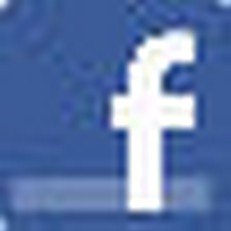 In 1900 there were 266,000,000 Catholics in the world.
By 2050 it is estimated there will be 1,100,000,000 [1.1 Billion] / living in the Global South
/////////////////////////////////////////////////////////////////////////////

Suicidal Thoughts?
Share the Load!
….others can help you carry it.
Midlands Living Links 086-1600641
Console – 1800 201 890
MABS – Money Advice – Hibernian Hse, 057 93 23211 / 93 52252 (free & confidential).
C.I.C. – Citizens Information Centre
Mon-Sat, 10.30am-12.30pm
057 9352204.
Samaritans: 1850 60 90 90
1life, Suicide helpline 247 100


Grow: World Community Mental Health Movement in Ireland.
You alone can dot it,
but you can't do it alone.
If you are anxious, depressed,
or feeling suicidal,
GROW can support you.
Strictly Confidential. www.grow.ie
Young Adult Group Monday 7.30pm,
Community Group Thurs 3.00pm
Community Health Centre 057 9351124.


Have you got a number in your phone after the letters I.C.E.?
In Case of Emergency?
DO IT NOW!


Warning signs of a STROKE:
The following can help you recognise if someone is having a stroke and ACT FAST if you see any of them.
F – FACE: Ask the person to smile-does one side droop?
A – ARMS: Ask the person to raise both arms and keep them there.
S – SPEECH: Can the person repeat a sentence? Is their speech slurred?
T – TIME: If you see any of the above signs – even just one – call 999 for an ambulance




On Monday 7th October 2015 the parish of Rahan turned out in style to say 'Thank You' and to bid farewell to Fr. Johnny McEvoy.
Fr. Johnny is returning to his Missionary Order, the Columbans in Navan.
The Committee which organised the event, presented Fr. Johnny with the fishermen in their boat, reflecting the image of being sent as a missionary, called 'to be fishers of men'.
Raheen Church picture taken lately.

Some of the pictures from the recent dedication of our school Garden to the memory of Maree Grace - McElduff, and raising of our 3rd Greenschools Flag in Killeigh National School.
Many more pictures on the Parish Facebook page. Get link on our homepage.